Entry to registry
You are about to leave the information website http://attra.registry.cz and to access the secured on-line clinical registry.
Username and password are required to enter the registry.
The data can be entered into the registry from any computer connected to internet and equipped with the browser that supports the encrypted communication with a 128-bit SSL protocol, such as recent versions of Internet Explorer or Mozilla Firefox.
Should you experience any problem with entry to registry or other technical problem, please do not hesitate to contact our help desk.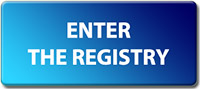 Help Desk
IBA provides a free help desk for users working everyday from 8 a.m. to 4 p.m. (via phone, e-mail, fax). The help desk can be used for training and logistic help through sharing desktop technology (via internet), installation, configuration, solving various kinds of problems, etc. Help desk operators will immediately forward your question or problem to the relevant person.
The help desk is also available for all persons and organizations interested in this project.